SHE HAS NOTHING BUT SHE IS SMILING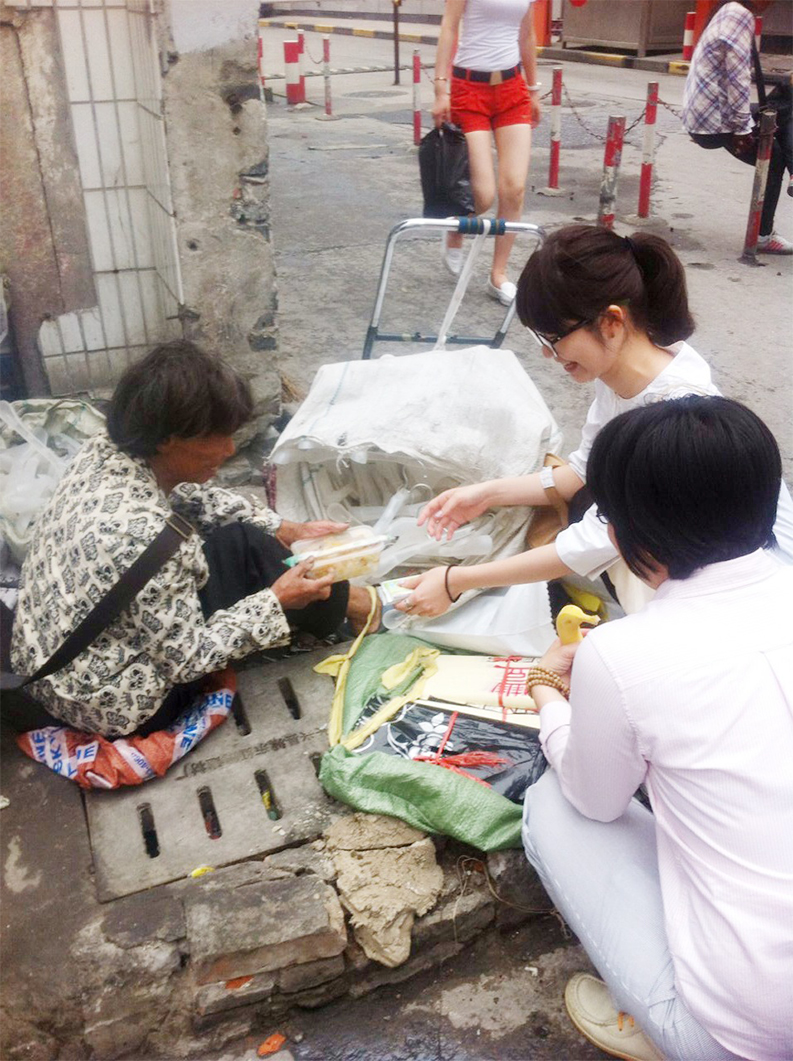 6:30 am - Shanghai China
The metro station became a homeless's shelter,
I could not believe my eyes. Male and Female,
young to old, sleeping on the floor.
Cardboard is their bed, trolly on their hand.
On the way to serve breakfast for homeless people as volunteer experience,
I saw a cart with all his needs on.
Year 2014,
went from Taiwan to China, knowing the markets
and the manufacturers of fashion, just about to begin my own label as
fashion designer, the cart stopped me, to rethink about
the labour issue and redefine my career.
Buying and throwing away, like a game.
What human need is
only a little.